In today's fast-paced business world, having the right tools is like having a trusty Swiss Army knife – it can make all the difference. At NOBA, we specialise in business prototyping, helping startups and businesses create, test, and refine their ideas. This means we're constantly tinkering and fine-tuning ideas to create a flawless consumer experience.
To do this, we use a range of top-notch tools that make our work easier, more efficient, and more successful. Most of these tools are low-code no-code (LC/NC) tools.
They allow us to be dynamic, act fast and deliver a wide range of consumer-focused solutions to our clients. In this article, we're excited to introduce you to our favourite business prototyping tools that are sure to elevate your game!
WIX
Wix is a user-friendly website builder that helps us create professional-looking websites for our clients.
Wix offers a wide range of design options, making it easy to create a website that meets our clients' needs. It also has marketing tools such as email, social media and video editing tools.
Besides design, we use Wix for hosting and managing our clients' sites, which helps us ensure that they are always up-to-date and running smoothly.
TYPEFORM
Typeform is a versatile tool that enables us to create online surveys, forms, landing pages, and lead generation forms to gather feedback from our clients' customers and better understand their target audience for more effective marketing strategies.
It has a user-friendly interface that makes it easy to design, customise and share surveys that also look good.
GOOGLE ANALYTICS & GOOGLE TAG MANAGER
Google Analytics and Google Tag Manager are essential tools for tracking website traffic, user behaviour, and conversions.
We use these tools to measure the success of websites and marketing campaigns, identify areas for improvement, and make data-driven decisions.
Google Tag Manager allows us to manage all of our tracking codes in one place, making it easy to update and add new tags as needed.
ZAPIER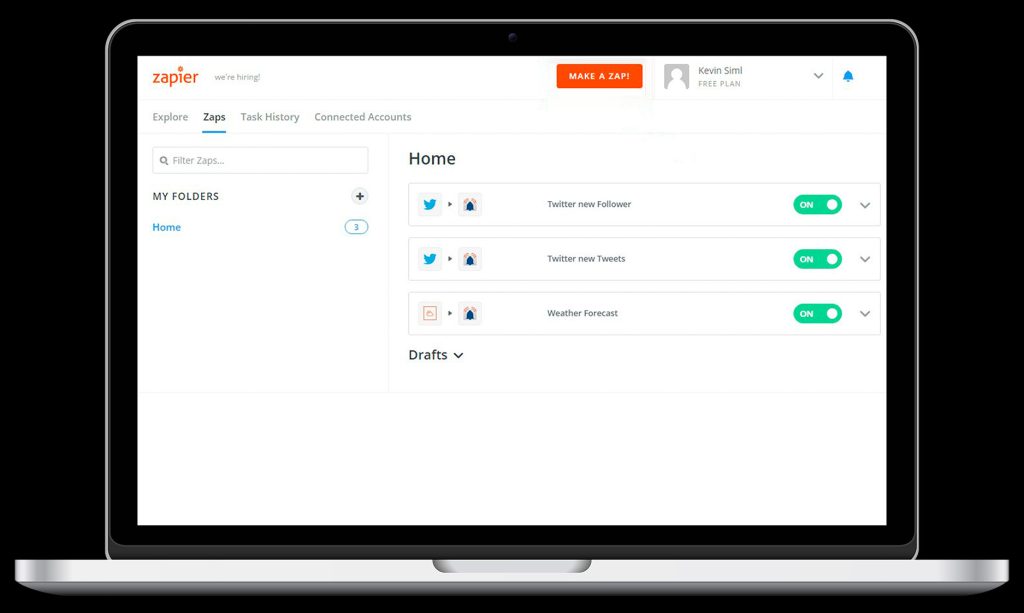 Zapier is a powerful automation tool that helps us streamline our workflows and save time on repetitive tasks.
We use Zapier to automate tasks such as data entry, lead generation, connect different applications and email marketing, which allows us to focus on more important tasks such as strategy and analysis.
Zapier integrates with over 2,000 apps, making it easy to connect all of our tools and automate our entire workflow.
MAILCHIMP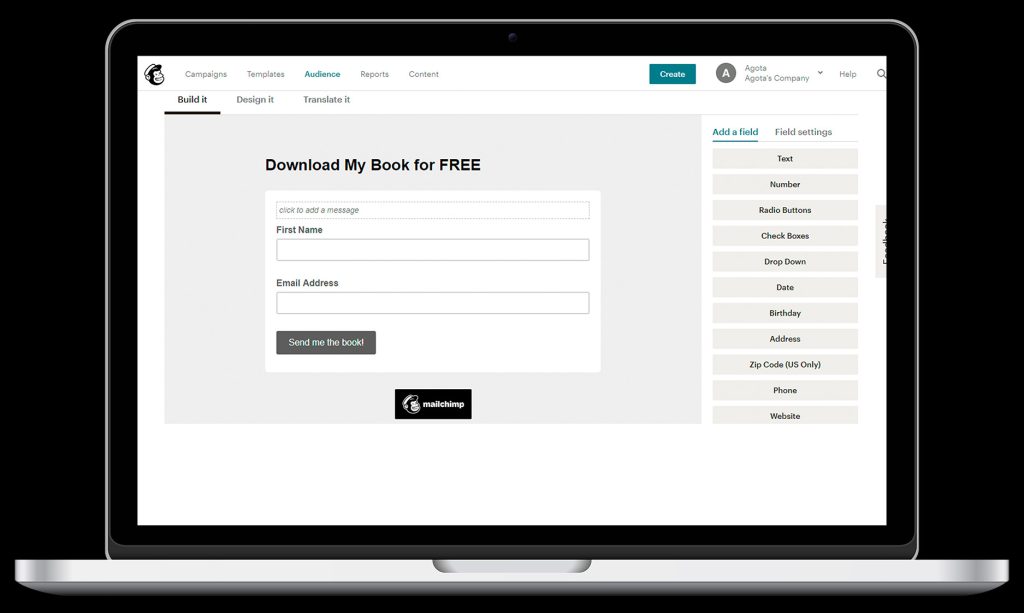 We use Mailchimp to create and manage email campaigns for our clients.
With its user-friendly interface and customizable templates, we can easily create professional-looking emails that engage and convert customers.
Mailchimp's automation features help us improve open and click-through rates by sending targeted emails based on customer behaviour and preferences.
FIGMA
Figma is a collaborative design tool that we use to create wireframes, prototypes, and designs for our clients' websites and applications.
Figma's cloud-based platform makes it easy to share and collaborate on designs with our clients and team members.
We also use Figma to create design systems and style guides, which help us maintain brand consistency and ensure that our clients' designs are scalable and adaptable.
HUBSPOT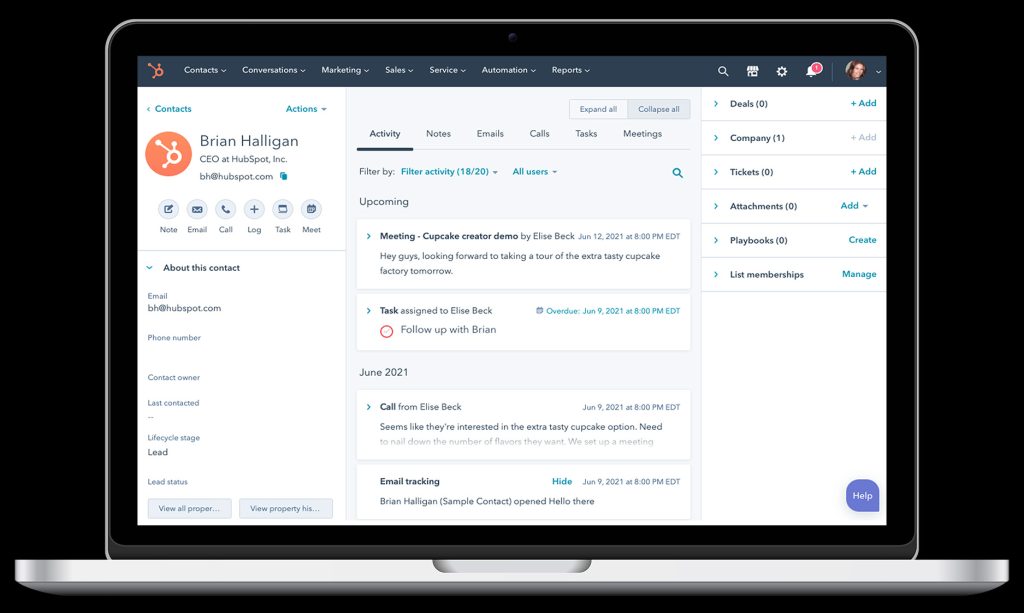 Hubspot is an all-in-one marketing and sales platform that we use to manage our clients' customer relationships.
Hubspot's features include lead generation, customer segmentation, email marketing, social media management, and more.
We use Hubspot to develop and implement targeted marketing campaigns, track customer interactions, and analyse customer data to improve our clients' sales processes.
GLIDE APPS
Glide Apps is a no-code platform that allows us to build custom mobile and web applications without the need for any programming skills.
With Glide Apps we create intuitive apps that offer features such as in-app purchases, user authentication, and integrations with other popular tools.
Its drag-and-drop interface makes UI design easy, while Glide Apps data management capabilities enable real-time information storage, retrieval, and updates. Glide Apps allows us to create professional-looking apps without the hassle of long-term development.
So there you have it – the (LC/NC) tools of the trade that make NOBA the business prototyping powerhouse that it is.
These tools help us channel our creativity, streamline our workflow, and stay ahead of the game.
Whether it's Wix for website building, Typeform for data capturing, or Zapier for automating, we've got it all covered.
So go forth and experiment with these tools – who knows, they may just be the secret sauce your business needs to succeed!