If you have been wondering why your website traffic has been slacking lately, it's not just you. Online traffic is down everywhere. And unlike when there's no traffic on the highway and it's full speed ahead, this kind of open road means fewer people are going places and visiting websites, which is bad news for businesses.
For years, NOBA has been running online campaigns across multiple industries and countries, analyzing the online behavioral data to help us refine our innovative business propositions.

One thing is becoming clear:
Changes in the current digital landscape have significant implications for social media campaigns — affecting targeting, measurements and privacy — so it's crucial to stay up-to-date with industry changes and adapt accordingly.

In our 2021 analysis of social media campaigns across nine industries and 28 countries, we found that the drop between clicks and visits was roughly 36%, meaning that approximately 64% of users who clicked on a social media post or ad ended up visiting the website or landing page. However, as of May 2023, the drop grew to about 42%, indicating that only 58% of website traffic followed through on their initial click. With our content approach remaining relatively constant, this decrease suggests that fewer users are taking action after clicking on social media content.
Results by industries
Out of the nine industries we analyzed, one particularly piqued our interest: insurance.
Since 2021, traffic has dropped by 17% and as much as ⅔ of users are no longer visiting websites or landing pages like they used to. But let's face it, insurance products can be complex and require a lot of information to be communicated effectively. It's not the type of product that people frequently engage with (hopefully not too frequently, anyway!), making it even harder for a social ad to resonate or motivate an audience.
The food and beverage industry is another fascinating sector that we explored, where we saw that users ended up on the website for about half of the clicks. However, as with the insurance industry, when we looked further into the data, we noticed that the actual percentage of users who visited the website decreased from 70% in 2021 to 50% in 2022.
Results by country
When we looked at the data from different countries, one country that really caught our attention was the United States, where websites currently receive only half of the visits they did in 2021. Meanwhile, an even worse picture is being painted in countries like Italy and France, where website traffic is down to just ⅕ and ¼ , respectively, of where it was previously.
Why is this happening?
There could be several factors at play. In the world of digital advertising, things are always evolving, and last year brought some major changes to the way cookies are used. Google announced it would be phasing out support for third-party cookies in its Chrome browser, and other browsers like Firefox and Safari followed suit by blocking these cookies by default.
Fewer cookies means less precision with targeting, so your ads are no longer guaranteed to go to the specific audience that might be most interested in your product or service and, thus, more likely to follow through with a website visit.
The result? Lower traffic numbers. (Bummer!)
But one of the key reasons for introducing these changes was to protect user privacy. After all, cookies carry a little information about each of us and many of us wouldn't want our cookies scattered all across the internet in the hands of bad actors.
Another large factor to consider is that social media usage patterns can evolve over time. Users may be changing how they interact with social media content, leading to a decline in the click-to-visit rate. For example, they may prefer to consume content passively without taking action, or engage with content within the social media platform itself rather than clicking through to an external website.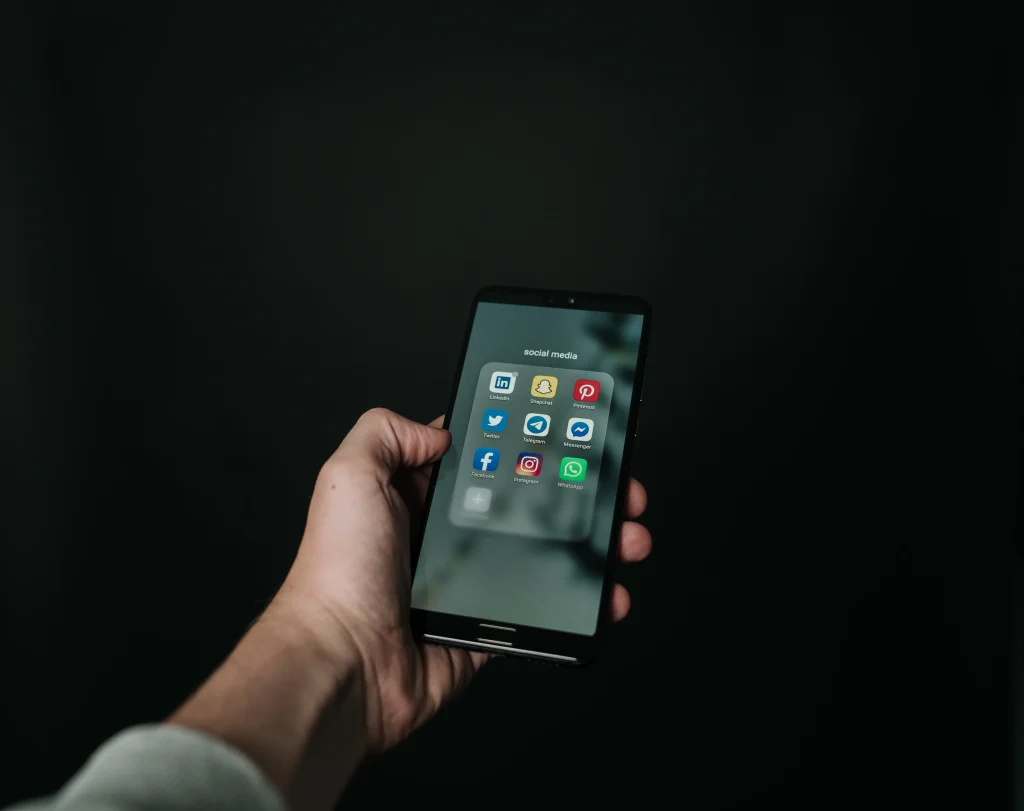 It's a sign of the times: We're in the midst of an era of content overload, with an increasing amount of digital media, advertising, user-generated content and competition.
While both of these changes have serious implications for social media campaigns, we see them as an exciting opportunity to find new and innovative ways to target, measure and protect user privacy. At NOBA, we're always up for a challenge — and we're excited to see where these changes will take us. Buckle up!