Between 30-40% of all food goes to waste in the United States, according to the U.S. Department of Agriculture. That amounts to hundreds of billions of pounds of food — and hundreds of billions of dollars — lost to both food producers and consumers. Much of that spoilage comes from customers' resistance to purchasing products near the "best by" date on the label, even though the products are still safe to consume.
Nestlé worked with NOBA to gauge customers' interest in buying close-but-not-yet-expired kitchen staples like coffee, tea and more at discounted prices. The site was named 11th Hour Foods, nodding to the idea of "eleventh hour" or "last minute" deals on common everyday products that would be delivered to users' homes.
But would sales on some of their most popular products risk Nestlé's standing among consumers? Or could it actually pay off to do good and try to cut down on food waste? And furthermore, what was the price elasticity — in other words, what was the discount threshold — to get customers to buy in and effectively move the needle?
Whetting our appetite
In NOBA's initial Sonar phase, we launched a campaign targeting coffee lovers, tea lovers and general discount lovers to see which value propositions (VPs) resonated most. Real people saw social ads that highlighted either a discount message, a sustainability promise or an "ultra saver grocery box" with multiple featured products.
All ads led to a landing page for 11th Hour Foods that included product offerings and more information about how the delivery service would work, with a call-to-action to fill out a short survey. This gave us our early adopters, who came from 800 zip codes across the U.S.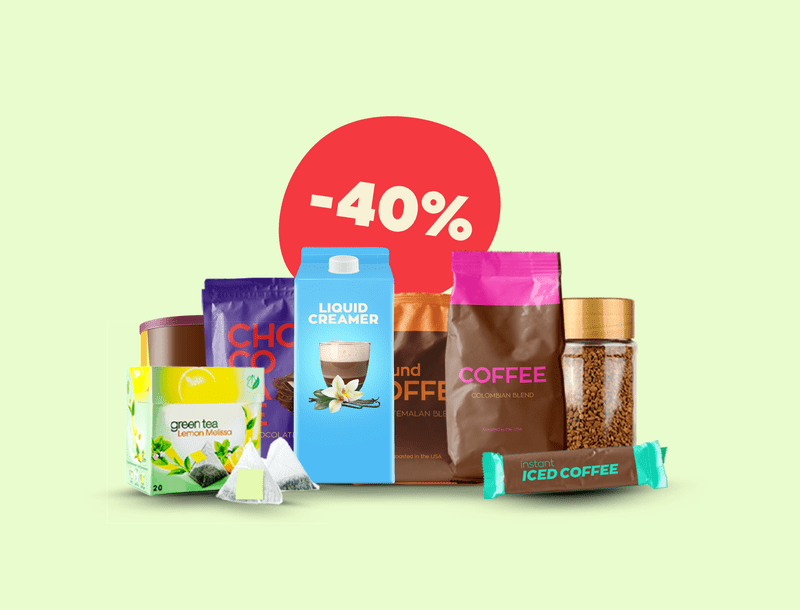 Getting a first taste
In the next iteration of testing, we tweaked all three ads to feature the same discount: 35%. That way, we could normalize the "deal" factor and see how much the discount actually played a role, as well as which other features were appealing, such as convenience, order size and specific product offerings.
Using data from these real people, we learned that these small factors can change consumer behaviors and helped us further refine what kind of service would be the most effective.
For example, the option to round up payments for food bank donations was especially resonant among early adopters, as they seemed to care a lot about the "doing good" aspect of the platform.
Filling our cup
Armed with these valuable insights, it was time to move on to the Alpha phase, in which we built a non-scalable version of 11th Hour Foods for early adopters to place and receive their orders. Using a no code/low code approach, we were able to successfully operate the business prototype by delegating services like data and order management to TextRetailer, automation to Zapier and payment to Stripe.
While these tools would be too small for a business that serves millions of people, this setup was enough to show Nestlé that there is a valid business case for a service 11th Hour Foods. In addition, it gave us hard metrics on actual people to better understand their preferences and habits and continue to scale the business — which Nestlé went on to do over the subsequent months.
As we learned, you can indeed do good before the food goes bad. With more initiatives like 11th Hour Foods, perhaps we'll get closer to saving the planet — and saving a couple of dollars, too.